The Mac Jee Group, made up of 100% Brazilian companies from the defense and aerospace industry, ends today its participation in the International Defense Exhibition and Conference (IDEX), in Abu Dhabi (United Arab Emirates) with a positive evaluation.
The company's stand was visited by the Crown Prince of Abu Dhabi and Deputy Supreme Commander of the Armed Forces of the United Arab Emirates, Mohamed Bin Zayed Al Nahyan, as well as several groups and delegations.
Mac Jeealso received the project director of the Brazilian Association of Defense and Security Materials Industries (ABIMDE), Paulo Albuquerque, and Rafael Solimeo and the representative of the Arab Brazilian Chamber of Commerce (CCAB) office in Abu Dhabi.
Mac Jee's Chairman, Simon Jeannot, said that IDEX is the first major face-to-face event held during a coronavirus pandemic and has brought a breather to everyone in the industry. "Here we introduced Mac Jee as a group for the first time. We spoke with several authorities and received the great honor of receiving Prince Mohamed Bin Zayed Al Nahyan, showing the full potential of Brazil's defense industry ".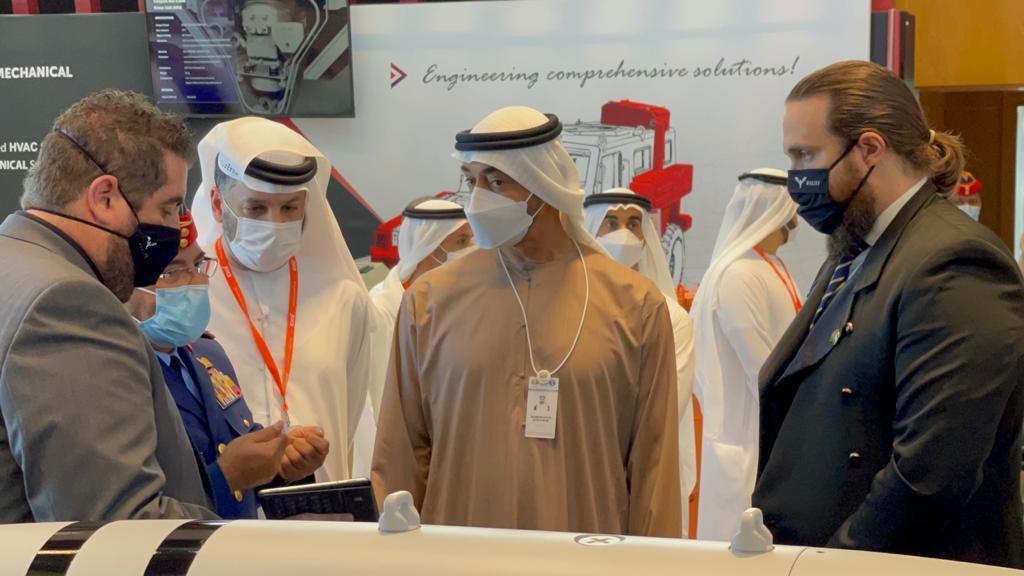 The Commercial Manager, Maurício Antoniazzi stated that at IDEX it was possible to strengthen contact with the delegations and potential customers. "We also had the opportunity to further strengthen the partnership with ABIMDE and the other BIDS (Industrial Defense and Security Base) companies and Brazilian authorities".
Mac Jee Defense presented BGBs (MK), BPB 2000 (BLU 109), in addition to the energetic material HMX, which will soon have its first production line in Latin America, at the Paraibuna (SP) unit.
The development or improvement (retrofit) of the production lines of TNT, RDX and Single-base, double-base and triple-base Propellants were the focus of the solutions demonstrated by Mac Jee Tecnologia.
Equipaer, on the other hand, exposed its 70 mm rocket launchers and aerial targets, used today by the Brazilian Air Force (FAB).